Like many other tough situations in the world, the opioid epidemic is another tragic news story—until it affects someone you love.
When my loved ones began their recovery journeys, I wasn't sure I wanted anyone to know. Like many caregivers, I was tempted to close myself off to the whole situation. I kept thinking about the stigma that characterizes opioid addiction as a moral failing—that it's a choice. But soon after, I realized that while some people do make the initial decision to take opioids, it is never a choice to suffer from opioid dependence.
That's why I focus on advocating for my loved ones, rather than dwelling on this stigma.
I've found that it's helpful to take notes, as you may be absorbing a lot of new information. Here are some things to keep in mind as you learn to care and advocate for your loved one:
Research all available healthcare professionals. There are many types of healthcare professionals that your loved one might feel comfortable seeing. These include addiction specialists, psychiatrists, physician assistants, nurse practitioners, counselors, psychologists and general practitioners. You and your loved one may also find it helpful to build relationships with a team of healthcare professionals.
Listen to those around you. Whether it's your loved one, a healthcare professional, or a person who has past experience with opioid recovery, everyone has bits of information that may help you and your loved one along the recovery journey from opioid addiction. The more we listen to others around us, the more we may learn.
Stay persistent. Don't be afraid to keep asking questions until the answers are clear for you: Is this the only treatment available? Is this what my loved one prefers and needs? What are our next steps, and how can I help us prepare? There are no stupid questions!
Be Open. In my experience, the caregiver journey can be lonely, but that does not have to be the case. Breaking your silence as you grow in knowledge could help comfort others. Speak up to friends. You might be surprised at how many people around you need encouragement.
Remember, sharing your caregiver story could help other families and friends understand this chronic brain disease. It could even help someone become a better support system for his or her loved one. I know I've always been grateful for all the help and understanding I've received!
As I've learned from my loved ones, relapse can be a part of the recovery journey. Ongoing care, including counseling and support from friends and family, could make a difference.
Seek the help you need, and take heart in knowing your story could help others as well.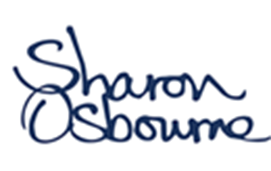 10 Ways to Empower Yourself As a Caregiver
Taking care of your own needs is just one way to get empowered.

Download to See All 10