Unless you've truly experienced it yourself, it's hard to imagine the emotional toll opioid addiction can take on a caregiver. For me, my caregiver story can be somewhat difficult to express because it's wrapped up in a wide range of emotions. But the toughest emotion to overcome yet? That's definitely the guilt.
When I first found out about my adult son Jack's opioid addiction, I remember feeling guilty—almost like I had failed as a mother. The guilt took many shapes. Sometimes it would turn into anger. Then it would shift into resentment. I would become so emotionally exhausted that I wished I could just walk away from it all.
I soon realized that this chronic brain disease couldn't be ignored. It's something our loved ones have to keep fighting—and we as caregivers should keep supporting them as much as possible.
But remember, we aren't superhuman. Even as caregivers, we only have so much to give. Though sometimes it feels like we're pouring from an empty cup, we have to take care of ourselves. We need to make time to continue doing the things we love and maintain our own healthy lifestyles.
Let your loved ones know you'll always support them, but also be open to receiving support for yourself. If that looks like confiding in a close friend in private, or attending a weekly support group, by all means, take advantage of your resources. This kind of balance was hard for me to find. I felt like I was being selfish if I took time for myself or worried about my own needs. Eventually, I realized caring for myself makes me a better caregiver overall. It made me stronger for my loved ones.
One way I started to care for myself was by speaking out about my caregiver experiences. When I talk about my journey as a caregiver, it gives me strength. I recently sat down with Vicky, a wonderful woman caring for her granddaughter on behalf of her adult daughter who has struggled with opioid addiction. Her story of deep love and personal empowerment as a caregiver and advocate was truly inspiring. You can view our conversation here.
Always remember that you mustn't let guilt or negative feelings get in the way of providing support for your loved one. And if you need someone to talk to, I encourage you to reach out to your healthcare provider or support system. As caregivers, we're all doing the best we can for those we love, so don't forget to care for yourself, too.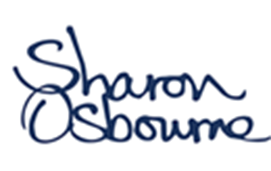 10 Ways to Empower Yourself As a Caregiver
Taking care of your own needs is just one way to get empowered.

Download to See All 10