When I think about the lowest point of my time caring for my loved ones battling opioid addiction, I picture myself finally rolling out of bed around the crack of noon. My hair is a mess, and I don't even bother to clean my teeth. I'm physically and emotionally drained. Completely.
So how did I get to that point? One reason was because I thought I could care for my loved ones all by myself.
In the beginning of my caregiver journey, I was calm and composed. But inside, I was slowly unraveling. There were times when people would ask me how I handled everything: My busy work schedule. Looking after my adult kids and my husband Ozzy. The overwhelming stress! I'd answer them by saying, "Oh it's nothing! No big deal at all."
For a while, my juggling act had people fooled, but I knew something was bound to drop.
I found myself telling people lies and covering for Ozzy. At that time, it felt like I was protecting him from judgment. But I was really pushing people away when I needed them most.
The distance I put between myself and others created an indescribable loneliness. And I think that's exactly what the stigma surrounding opioid addiction can do to caregivers like you and me. It can force us into a fearful and shameful state of mind. But sharing our caregiver experiences and seeking help from compassionate people like close friends and healthcare professionals could be much more beneficial.
I remember the first time I opened up to a therapist—as soon as I sat down in the office, I started crying. I'd built up years and years of stress helping my loved ones battle their opioid addiction. And after about a half hour of tearful venting, I started feeling better. This helped me realize I had to make my well-being a priority. To read more about the importance of self-care, check out my post "Begin With Acceptance."
In my opinion, being vulnerable and asking for help doesn't make you a bad person, and it certainly doesn't mean you care for your loved one any less. You may find relief by joining a support group of people in similar situations, or by confiding in a close friend or talking to a healthcare professional.
There are people willing to lend an ear. So, I hope that you'll reach out, embrace your story, and take each day one step at a time. You can do this, and you don't have to do it alone.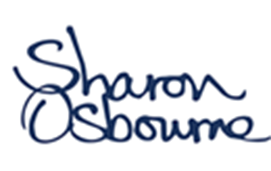 Caregiver Support Guide
If you're caring for a loved one struggling with opioid addiction, there's support for you, too!
10 Ways to Empower Yourself As a Caregiver
Taking care of your own needs is just one way to get empowered.

Download to See All 10