You might assume that my husband's struggle with opioid addiction didn't exactly come as a surprise to me. And you're right. Sadly, there's a reason "drugs and rock 'n' roll" is considered a cliché. Ozzy was caught up in all of that for years. I never gave up on him, even though we went through some very tough times.
Being by his side through everything, I saw with my own eyes that opioid addiction is a disease. I wanted to blame him. But Ozzy wasn't choosing drugs. Yes, he chose them in the beginning, but over time, opioids had taken control. He tried to stop, but he couldn't do it on his own. I realized how much he needed my support as we made this journey together.
But there's one thing I didn't see coming. Both of our children ended up on the same dark path. I'd always thought, "With everything they've seen, they'll never even experiment." I wish that had been true. But here I was, helping them through recovery from opioid addiction just as I'd done with their father.
I could hardly believe it was happening all over again. Only now it was even more emotionally painful than before. Sometimes I felt so alone, and couldn't believe how much it hurt, how helpless I felt.
Now I'm watchful, but we're all doing well. The tragic thing is that the opioid crisis has climbed to record levels, and families from all walks of life are experiencing this difficult journey. How many of you feel exactly as I did, pushed into a role you never expected? You've become a caregiver for a loved one in the battle of a lifetime.
It's overwhelming. It's scary. And it's heartbreaking. But you are not alone. And more than ever, you can take real steps to help someone you love through the cycle of opioid addiction. One of those steps is learning about treatment options. Just recently, I learned about an available option that I was unaware of.
I encourage everyone to learn about all available treatments, including VIVITROL® (naltrexone for extended-release injectable suspension), a non-addictive, once-monthly option. Now that I am aware of VIVITROL as a treatment, I would definitely ask our healthcare provider to learn more.
Learning more about this treatment option inspired me to take action, to add my voice to help fight this crisis. Let's change the conversation. From blaming, to finding help. From feeling uninformed, to learning about treatment options. It isn't easy. I really do understand what you're going through.
Being a caregiver is a journey in its own right. We have to stay strong for the people we're helping. And as caregivers, we must band together so that we don't lose ourselves in this crisis. To me, sharing our experiences with one another is a silver lining to all we've been through.
You can do this. They need you. Please don't give up.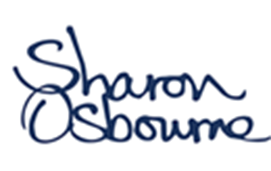 10 Ways to Empower Yourself As a Caregiver
Taking care of your own needs is just one way to get empowered.

Download to See All 10