When I look back on how my family used to spend the holidays, I remember a lot of uneasiness and dread. I'd think, "When would my adult children or my husband, Ozzy show up for dinner? And when would the arguments start? Before slicing the turkey? After dessert?" The pressure I felt to make each family gathering picture-perfect became so intense that I finally took a step back to reassess what the holidays meant for me.
Whether you're a caregiver of someone struggling with opioid addiction or not, I think a lot of people identify with some sort of pressure during the holidays. And that's not surprising when you consider the shopping, planning, and entertaining that goes into it.
On top of that, expectations can be high. We dream of everything going smoothly and picture things like smiling families gathering around the table, opening presents, or just enjoying each other's company. Whatever we envision, we think about what the holidays should be and not about what they really are.
I've learned to focus on the positives and to take the pressure off myself to make everything postcard-perfect. Here are a few more things I like to consider during the holidays:
The holidays can be emotionally complex.
Holidays are much more than pumpkin spice, caroling, and sleigh bells—especially for caregivers and their loved ones battling opioid addiction. Whenever I see a holiday approaching, I remind myself that I can always reach out to a healthcare professional for advice on supporting a loved one suffering from opioid addiction. For me, it's reassuring to know that I've got someone on my side during these times. If you're looking to find caregiver support, check out the Caregiver Support Guide.
Family gatherings can be an opportunity to communicate.
When families get together for special occasions, it's a chance to have meaningful conversations and show support for a loved one battling opioid addiction. Whether it's a holiday, wedding, or a simple Friday night dinner, seeing these occasions as opportunities rather than hurdles could help spark a connection. You can check out my post "Talking to Loved Ones About Opioid Addiction" to read more about what I've learned during my caregiver journey.
It can help to keep treatment options top-of-mind during the holidays.
As caregivers, the holidays can be an overwhelming time for us. In my experience, it helped to remind myself that my loved one may be feeling especially emotional during the holidays. That's why I encourage you to keep educating yourself about opioid addiction in case your loved one decides to explore treatment options. The best gift your loved one could receive this year, could be the gift of finding treatment. And remember, always consult a healthcare provider during your search. See the Healthcare Professional Discussion Guide to get these kinds of conversations started.
It can help to give yourself a break.
In my personal caregiver experiences, I've had a tendency to take on too much, especially during the holidays. Now that I know there is no such thing as a perfect family occasion, I've learned to take time for myself.
As you continue to care for your loved one, I hope you'll find a moment of joy and peace as well. Being a caregiver of a loved one with opioid addiction is no small feat, and this is one reason to take care of yourself. From one caregiver to another, I wish you safe and happy holidays.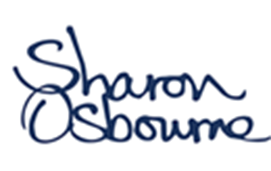 Caregiver Support Guide
If you're caring for a loved one struggling with opioid addiction, there's support for you, too!
Healthcare Professional Discussion Guide
Wondering how to get the most out of an appointment with a healthcare professional?