Loving someone who has an opioid addiction is far from a spectator sport. When I first realized my husband Ozzy struggled with this chronic brain disease, I was there to support him and to hold his hand when he needed it—I thought that was all I could do.
Since then I've discovered just how important the caregiver role is to a loved one's recovery journey from opioid addiction.
In the beginning, I thought that Ozzy's recovery journey fell exclusively into the hands of healthcare professionals. What part could I play? Certainly, I could try to support him the best I could. But by the fifth time he went to a treatment facility, I realized I could be much more involved.
Before my realization, I'd given Ozzy a sort of privacy, leaving him to communicate with his team of healthcare professionals. In time, I saw that if I were more present, I could talk to a healthcare professional and educate myself. I could better understand what he was experiencing.
It wasn't until I got involved and learned more that it dawned on me what it means to say opioid addiction is a chronic brain disease. Ozzy was experiencing a true health crisis. I revised my support approach and became more involved.
His fifth visit to the treatment facility taught me something. It began to sink in that this recovery journey from opioid addiction never really ends. It's a process with ups and downs. There's no silver bullet that puts everything right—it's a day-by-day celebration of accomplishments big and small.
Also remember that every recovery journey truly is unique. This goes for every caregiver journey as well. I'd encourage you to learn as much as you can about about this chronic brain disease and all available treatment options. And keep your mind open to what may help your loved one.
And if you're feeling confused or overwhelmed by your role as a caregiver, you're not alone. Others have asked some of the same things you may be wondering. Take a few moments to explore the answered questions on our Stories page. If you wish to submit a question of your own, visit our Ask a Question page.
Even when the recovery journey from opioid addiction takes a turn, your guidance and support matter. Believe in your loved one, believe in yourself, and most of all, take time to breathe along the way.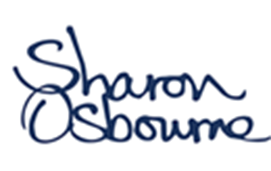 10 Ways to Empower Yourself As a Caregiver
Taking care of your own needs is just one way to get empowered.

Download to See All 10