As caregivers of loved ones suffering from opioid addiction, we hope there is a simple solution, but the truth is there isn't one. Opioid addiction is a chronic relapsing brain disease. For many people, it requires ongoing treatment and counseling.
We were fortunate. My adult son Jack never relapsed. Jack was able to stick to his treatment program, and he's been sober ever since. But my adult daughter Kelly's recovery journey was a little different. It took her a while to figure out what would work for her. She relapsed several times, but with each setback, she grew stronger and learned how to fight harder.
I've been caring for loved ones who have suffered from opioid addiction for over three decades. During this time, I've learned some things about how to support someone on the verge of relapse. Here they are:
Understand opioid addiction is a relapsing brain disease.
My husband's recovery journey has been filled with emotional ups and downs. Each time he relapsed, it was frightening—even frustrating! There were times when I saw him doing well, but then things would change. He would relapse, and I would be totally heartbroken.
Over time, I strived to understand this brain disease. And the more I learned, the more I empathized with Ozzy. Each time opioid addiction crept back into his life, I told myself to stay calm and remember that this is a disease, not a character flaw.
These are complex things to think about, I know. So if you ever need to talk to someone, I encourage you to reach out to a healthcare professional. They can help answer your questions about the disease of opioid dependence and even help you understand the treatment options.
Don't confront. Communicate.
If your loved one is displaying some suspicious behavior, take a deep breath. Sure, you might feel angry, disappointed, frustrated, or hurt, but if you approach them with these types of intense emotions, they might feel attacked and immediately shut down.
Try to stay calm and ease into the conversation. For example, if you notice your loved one spending time with old friends who still use opioids, breathe. Then say, "I noticed you were hanging out with your old friends again. Are you doing all right?"
Just make sure your loved one knows you're coming from a place of concern and not blame. The point is to have a conversation without any finger-pointing. Luis D., a certified addiction professional, speaks about this in the video, "Signs of Opioid Addiction."
You need care, too.
One of the most important things I can say is: don't forget to care for yourself. We often become so focused on dealing with guilt and surviving the chaos that we ignore our own needs.
Everybody's recovery journey is different. As caregivers, our journeys are full of emotional twists and turns, and maybe even relapses, but you have an important role for your loved one. So be sure that you know all the treatment options, and together, we can change the conversation.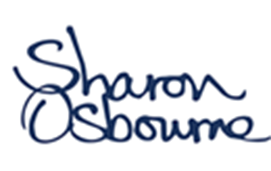 10 Ways to Empower Yourself As a Caregiver
Taking care of your own needs is just one way to get empowered.

Download to See All 10