Suspecting that someone you love may have an opioid addiction is difficult. I know the feeling all too well. My natural impulse was to bury my head and pretend everything was fine. But the sooner a caregiver like you or me can see what's happening, the sooner we can help.
Let's talk about how you can identify some signs of opioid addiction.
I'm not a doctor, but I know when something isn't right with my loved ones. When I found out my adult son, Jack, was using opioids, several of the red flags weren't what I would call "symptoms." I know him—I know who he is and how he acts. The best way I can explain it is that he didn't seem quite like himself.
The differences I noticed started to add up. I thought it was just a bit of partying, but it wasn't until his friend called to say Jack was using opioids that I knew. I took a step back and realized that somewhere along the way, his habits and behaviors didn't match the person I'd always known.
We as caregivers know what is normal behavior for the people closest to us, and we notice when something is a little "off." For example, are you worried about a friend who is normally a social butterfly but suddenly becomes a recluse? How about a die-hard sports fan who no longer has interest in following their team? If you're not familiar with the new behavior, you're right to pay attention.
Some signs of opioid addiction are rather obvious.
That's especially true once you accept the possibility of opioid addiction and take an honest look at your family member or friend.
In a video called "Signs of Opioid Addiction," Certified Addiction Professional Luis D. asks questions like: Do you notice slurred words? Nodding off at strange times, like at the dinner table? Can you detect small pupils or sweaty skin? Maybe your loved one is more forgetful and has started missing important dates.
If you're like I was when my loved ones were struggling with opioid addiction, exploring these questions may frighten you. But if you and this person are close enough for you to see these signs, you could make a difference. It may be time to reach out to a healthcare professional.
Other possible telltale signs.
Is there an obvious source for opioids? Does your loved one lose medication and need early refills?
If something seems suspicious, don't brush it off. See if family members are being approached for opioids or notice prescriptions are missing or fiddled with. Spend a few more moments pondering why that certain friend comes over often but doesn't stay for too long—or whatever your hunch may be.
Following your instincts could make all the difference. If you suspect your loved one suffers from opioid dependence, you can begin addressing it. That's a nice way of saying it's time to have a tough conversation. Your loved one may feel defensive and insist nothing's wrong. Or they could be relieved they can finally speak honestly. No matter their response, your job is to remain calm and remember that opioid addiction is a disease.
I'm all too familiar with what you may be experiencing. And if there's one thing I want you to take away from this, it's that there's no time for guilt and accusations. Stay supportive, take action, and help your loved one explore all treatment options.
I encourage you to reach out to a healthcare provider with any questions you might have. I know there are many. But remember, you can do this. Keep going, and keep supporting your loved one the best way you know how.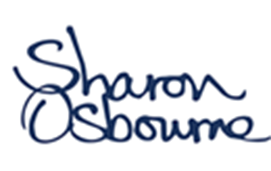 Healthcare Professional Discussion Guide
Wondering how to get the most out of an appointment with a healthcare professional?