I'm living proof that you can become quite knowledgeable about things you never even wanted to learn.
As my husband—followed by our adult children Jack and Kelly—has battled opioid addiction, I've learned so much about being an effective caregiver. I would NOT have chosen that! But the wonderful news is, now I can share some of what I've learned with other caregivers, including you.
When caring for your loved ones as they battle opioid addiction, it can be hard not to judge, easy to lose patience and almost impossible not to cry. Believe me, you aren't the only one fighting that tangle of emotions. Whether you're just discovering what lies ahead, or know this road too well, I thought you might be able to use some of the things I've learned about talking to a loved one who's struggling with opioid addiction.
Asking may not be enough. Know your options.
When you discover your loved one has an opioid dependence, you should do more than just say, "Please quit." Before beginning the conversation, it can be helpful to explore all treatment options. For Jack, I helped find a treatment center that seemed right for him and called them to make arrangements. When I told him about the program, he ran away for two days. But when he came back, he said he was ready to begin treatment, and we left immediately. You can dive into more of my story here: "Sharon on Jack's Recovery Journey."
Steadfast support is key.
Through my experience, I've heard all the promises about weaning off, cutting back or quitting soon. It's easy for us as caregivers to say, "Ok, I believe you." And then hope that they follow up on their word. My challenge, as well as yours as a caregiver, is to support our loved ones through thick and thin. I know too well that there are often relapses along the way, but sticking by them, no matter how hard it gets, can mean more than we know.
Be honest, but not judgmental.
Open communication is one of your best tools. When you point out that you know what's happening, their days of hiding are over. (That may even come as a bit of a relief to someone who could be sneaking around and lying to friends, family and in some ways, to themselves.) And remember that opioid addiction is a disease, not a choice. Your loved one needs your guidance, not your judgment. And I've found that it helps both of you to take a breath and listen to one another.
Be direct, but not apathetic.
Your loved one's opioid addiction may be hurting people they care about, and it's okay to point that out. You can also remind them that you recognize the difference between the person and the opioid use—you support one, and reject the other. I've always made it clear that I'm determined to support the recovery process and that I'm not going anywhere, even when it's tough for both of us.
Share researched options.
Your loved one may be feeling lost in opioid addiction. Uncovering clear information is one of the ways you can help them during their recovery journey. I encourage you to learn about the science behind the disease of opioid addiction and about all treatment options. After many years of helping my family fight opioid addiction, I learned that staying aware of all available treatment options is important. You never know when you might help your loved one find a treatment that works for them during their recovery journey.
The opioid crisis isn't getting any better, and more than ever, we all need to share ideas and experiences with each other. You are not alone. Together, let's work to change the conversation from opioid addiction to learning about all treatment options, including VIVITROL® (naltrexone for extended-release injectable suspension).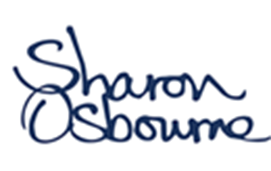 10 Ways to Empower Yourself As a Caregiver
Taking care of your own needs is just one way to get empowered.

Download to See All 10