A lot of people tend to associate the music industry with the cliché "drugs and rock 'n' roll." But for me growing up, I thought it was just a way of life.
You could say I was born into the music industry by way of my father, a music manager for many popular bands. That's actually how I met my husband Ozzy. He was the lead singer for Black Sabbath while I was helping my dad with his business.
Of course, I noticed Ozzy's wild behavior right away, but he didn't seem strange to me. He was a musician, and to my knowledge this was just the way things were. I thought, "This is what happens when you're an artist. Creative people just feel things more than the average person." But as more time passed, the more I realized just how destructive this all was and how we needed to make a change.
Other people would tell me, "Stop being so hard on Ozzy. This is just the way we unwind. It's fine!" But it wasn't fine. Back then, we weren't aware of the impact this chronic brain disease has on people.
Today, it's a different story. I know now that opioid addiction doesn't only impact those in the music industry only. It can happen to anyone. Ozzy, and I as his caregiver, no longer see opioid addiction as a way of life. Our perspective is much more centered on the recovery journey that I, along with his healthcare providers, help him navigate.
When I look back on those years, I wish that there had been more information available to me. Opioid addiction just wasn't talked about–not like it is today. And that's exactly why I'm here, encouraging you and your loved one to reach out to a healthcare professional, gather information about opioid addiction and know about all available treatment options. You can read more about the importance of knowing about treatment in Dr. O'Connor's post, "Treatment Starts With Knowing Your Options."
Over the years, I've found that the amount of available information is growing and the conversations about opioid addiction are expanding. It's up to us to reach out, speak up and gain the knowledge needed to change the conversation about opioid addiction.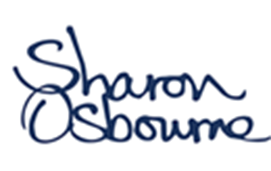 Healthcare Professional Discussion Guide
Wondering how to get the most out of an appointment with a healthcare professional?